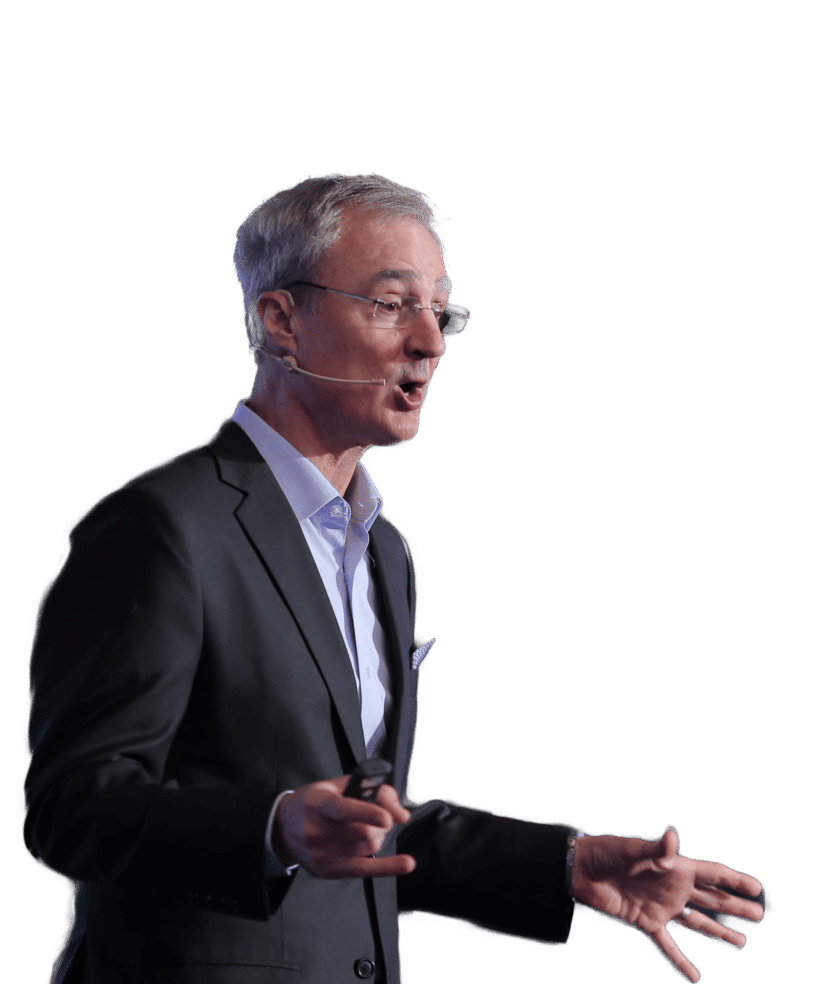 Customizable keynotes from Change Management Speaker Dr. Mark DeVolder that empower your audience to move confidently through change.
A few of the

clients who trust


Mark when navigating change
Move confidently
through change
Change is tough. Even the most resilient of us get "stuck" inside of change, but when we learn to understand it, we can move confidently through change to achieve more than we ever thought possible.
As a change management speaker who's inspired over 250,000 people in 25 countries (and on 5 continents), Dr. Mark DeVolder has seen almost every obstacle to change you can find, and he knows how to move through them. His high-energy, "a-ha!" producing keynotes offer audiences a new perspective, one that sparks excitement and a sustainable path through change.
Why
book Mark

as your change management speaker?

You want to hear from one of the top change management speakers in the world.

You're looking for an interactive, energetic experience everyone will enjoy.

You need content that inspires your audience to boldly tackle change.
Keynote 1
Future Proof
Navigating Change with Confidence and Excitement
---
Imagine a new way to change: unhurried, composed, and confident instead of the usual frenzy, chaos, and uncertainty. The Empowered Change strategy presented in this high-impact keynote equips participants to transform the pace of change and drive sustainable success by providing a clear roadmap for navigating the stages of change.
Keynote 2
Harnessing the Hurricane
Leadership Secrets for Successfully Navigating Change
---
Drawing from more than two decades of working with global industry leaders, Mark distills the secrets of effective change leadership into the five essential mindsets demonstrated by top leaders.
Keynote 3
On Fire!
Energized Together: Everyone, Every Day
---
This keynote empowers the audience to eliminate the mindsets and actions that extinguish motivation and enthusiasm and instead create life-giving opportunities to energize everyone every day.
Keynote 4
Getting to Target Zero
Developing High-Performance Safety
---
Hazards and challenges abound in the fast and frenzied pace of business today: potentially dangerous situations, increased regulations, growing mental health issues in the workplace. However, the most common barrier is change itself. This safety keynote addresses the obstacles that cause people to disengage and empowers them to maintain both high performance and safety.
Keynote 5
Unstoppable Resilience
Developing the Mindset of Champions
---
Resilience is the quintessential element (aka. secret sauce) behind champions and successful teams. This highly actionable keynote teaches the audience how to instill this mindset into the DNA of their culture and team.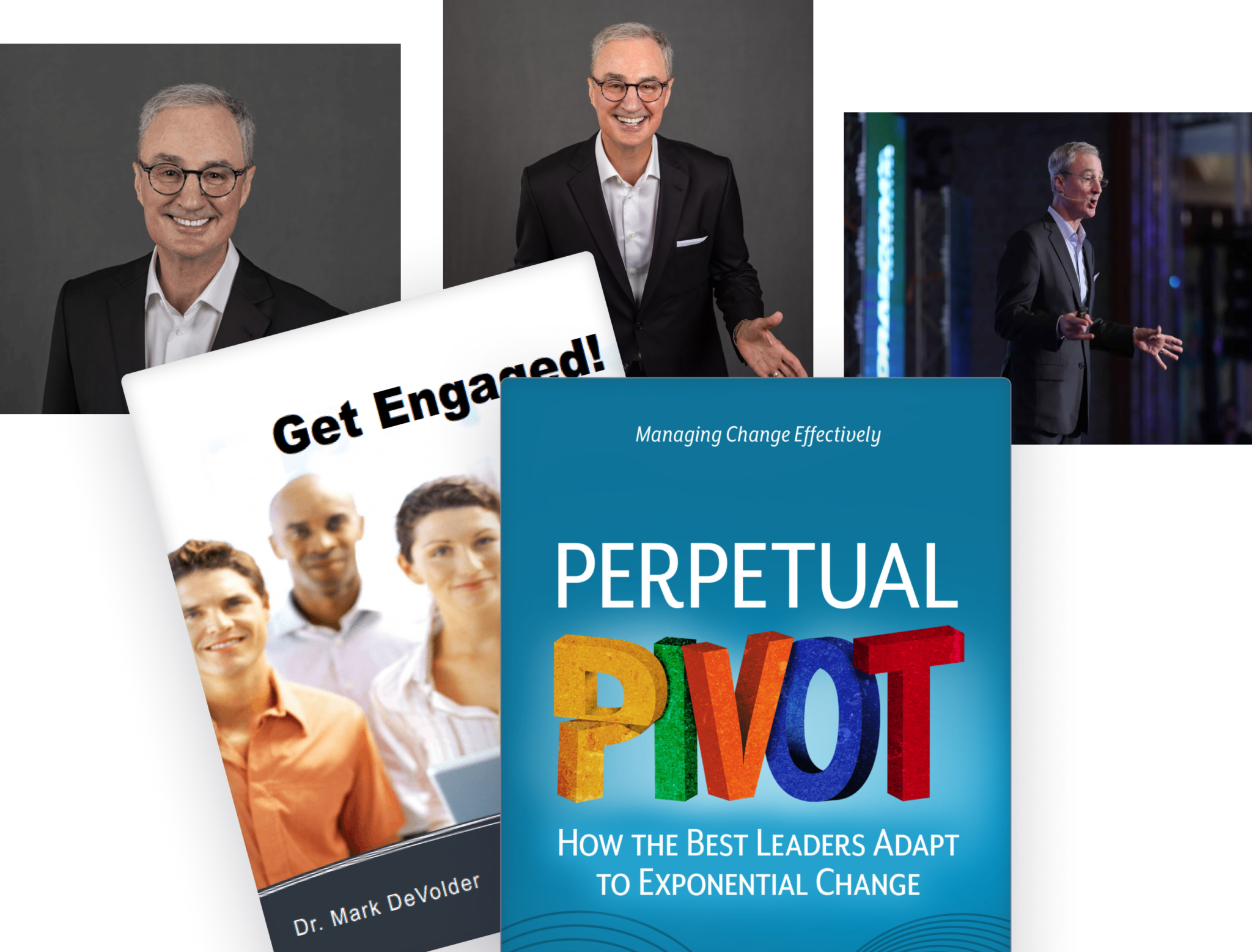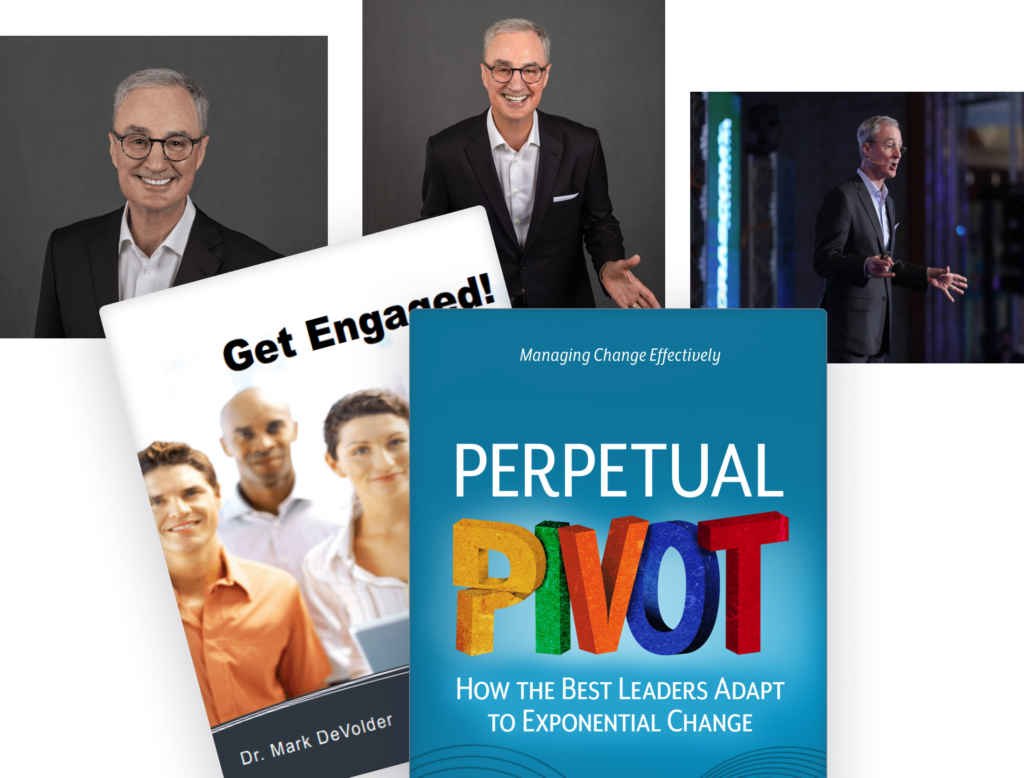 Headshots and Downloadables
Download headshots, meeting planner assets, and free change management tools.
Book Dr. Mark DeVolder Today
Let Mark DeVolder show you how to make your next event a huge success.