Harness the Hurricane: Interactive Masterclass
This resilience masterclass is designed to equip leadership teams and managers to adapt to change, re-engage employees and build sustainable resilience throughout the organization.
Options
Flexibility. Work at your own pace.
Participants have unlimited online access for one year.
Take all three courses or choose one.
The format: In-studio video presentation
Uniqueness of Approach
Dr. DeVolder's style is a careful balance of content and learning related-activity. The material can be viewed by individuals or groups. DeVolder employees a variety of learning methods, including group participation, media, role-playing, targeted exercises, individual reflection, jolt activities and stories to deliver high-content training. To ensure maximum value, members apply Mark's strategies to real work situations during each session.
Course Outline and Objectives
Adapt to change: Learn the competitive advantage of adaptability, agility, flexibility, decisiveness in order to seize new opportunities.
Create alignment in your leadership team: Engagement and buy-in starts with each leader. Get engaged before engaging others.
Become change ready: Foster the extraordinary mindset and skills of change readiness throughout the entire organization
Manage change: Learn why the hardest part of change is the transitions and discover strategies to successfully navigate change.
Motivate employees: Learn how to dramatically increase motivation and engagement through the pillars of engagement.
Increase Resilience: Repeat the cycle of success with skills to adapt to adversity, overcome obstacles and reinvent yourself.
Become an agent of change in your organization: Commit to being a role model for change and engagement through skills, attitudes and behaviors.
Assess your organization's behavioral strengths: Evaluate the level of engagement within your organization – C-level, managerial and employees.
Reengage and retain valuable employees: Learn how to hold on to and improve the performance of star employees, as well as motivate and reengage disengaged employees.
Develop inspiring messages: Learn to communicate clearly and succinctly with powerfully engaging messages about change.
Accept change: Deal effectively with resistance to change and communicate the rationale for change initiative.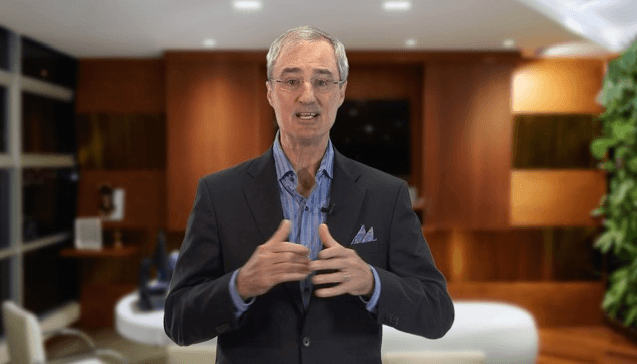 Testimony
Dr. DeVolder's strategies for managing change are timeless, relevant, universal in appeal, and of practical value to anyone.

Brad Elder


Health and Safety Coordinator, Suncor Energy
Harness the Hurricane Master Class
Change Management

$300.00

(USD)

Adapt to change
Create alignment in your leadership team
Become change ready
Manage change
Become an agent of change in your organization
Accept change

Engagement

$300.00

(USD)

Motivate employees
Assess your organization's behavioral strengths
Reengage and retain valuable employees
Develop inspiring messages

Resilience

$300.00

(USD)

Increase Resilience
Learn to deal with destructive self-talk
Increase your brain's neuroplasticity

Create a winning mindset of self-belief and unlimited potential
Increase innovation and engagement
Expand tenacity and decision-making instinct
Repeat and sustain the cycle of success

3-in-1 Course

$750.00

(USD)

Includes all 3 video classes

Change Management
Engagement
Resilience
Book Dr. Mark DeVolder Today
Let Mark DeVolder show you how to make your next event a huge success.
Contact Mark