Perpetual Pivot
This is a must-read book for anyone striving to manage change in our 21st Century business world where chaos, disruption and crisis have become the norm. You will be guided through the storm by world-renowned authority on Change Management, Dr. Mark DeVolder. Inside, Mark explains Perpetual Pivot, a continuous process that enables success during exponential change. Most important, Mark explains HOW to pivot. The book is filled with practical tools and strategies that increase personal agility, rewires thinking and shines a light on future trends.
Perpetual Pivot's most valuable insights include:
How to REINVENT yourself boldly, nimbly, quickly
How to SHIFT your leadership style to empowering others
How to INCREASE team performance through synergy
How to PIVOT from resistance to engagement
How to SUSTAIN success with resilience
*For multiple copies, 10 or more, contact Mark for discount prices.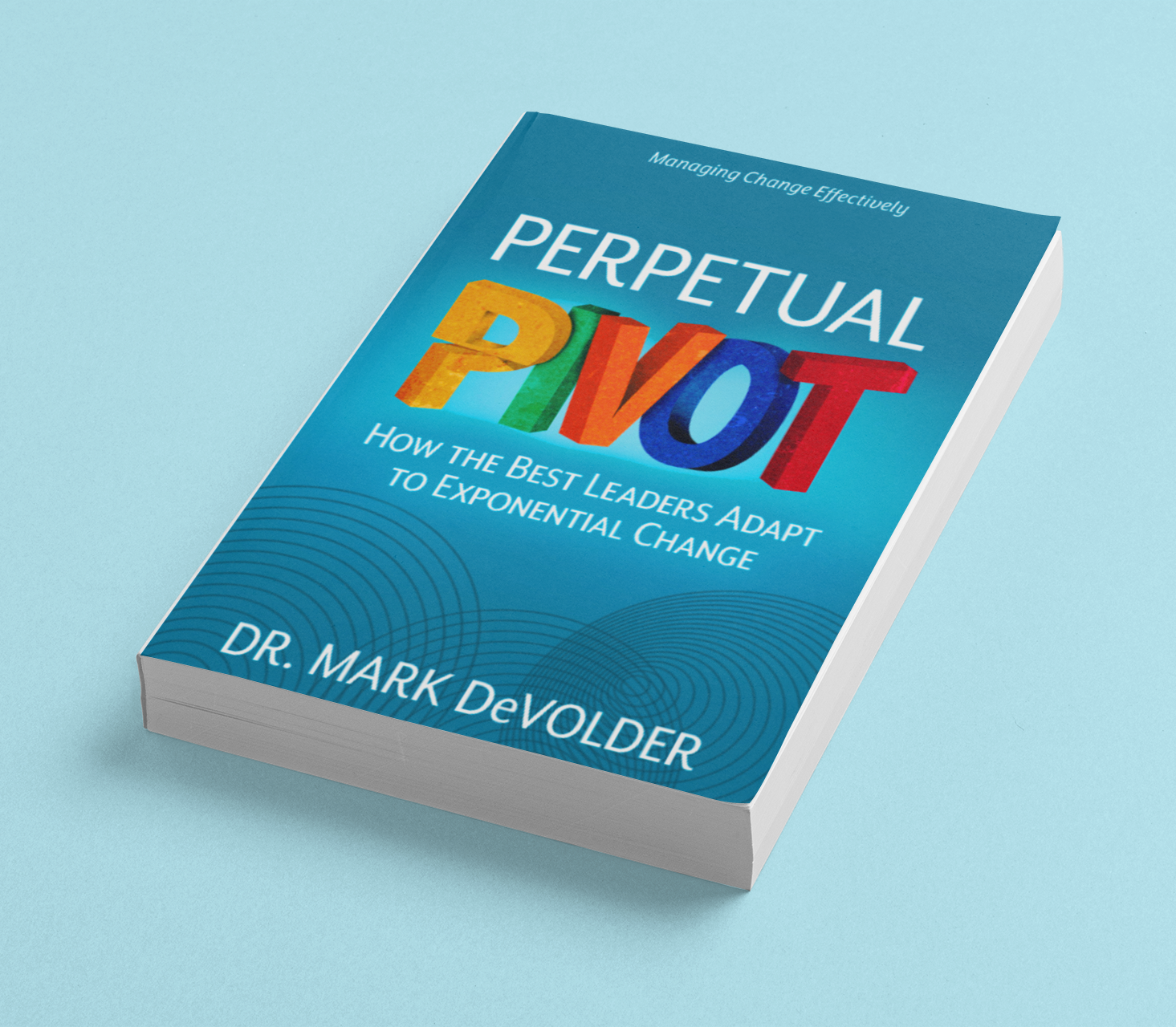 Testimony
Dr. Mark reached new heights in change management.

Saif Al Abr


Senior Manager, Omantel, Oman
Book Dr. Mark DeVolder Today
Let Mark DeVolder show you how to make your next event a huge success.
Contact Mark