Employee Engagement Workbook
The purpose of this employee engagement workbook is to provide managers, supervisors and employees with practical tools to explore the dynamics of engagement in their workplace. The workbook starts by defining and making a business case for engagement and providing a brief overview of the literature on employee motivation. Then, exploring the Kinlaw"s Four Pillars of Commitment (clarity, competence, influence, appreciation), it presents participants with a series of reflective questions.
You may ask, "Who should fill out this workbook?" The answer is: everyone in the organization. It is essential that leaders understand the level of engagement within their organization. They need to start with their own impressions of engagement and then give others an opportunity to respond. Leaders need to hear from everyone. Certainly, individuals will benefit from this workbook but its intention goes far beyond that.
After completing the workbook, management will benefit from discussing their individual answers with one another. Answers from employees at all levels can be compared and discussed. After management gets a sense of the level of employee engagement within the organization, they can invite representatives from each group to discuss their results and impressions. This information is foundational for creating of a culture of engagement.
< Back to Change Management Resources and Employee Engagement Tools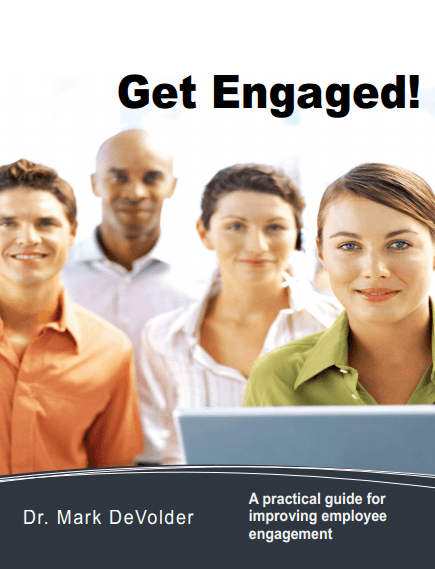 Testimony
Dr. Mark DeVolder was very insightful. He speaks with lots of humour and engagement of the crowd. Very appreciated by our team!

Patrick Nangle


CEO, Purolator
Book Dr. Mark DeVolder Today
Let Mark DeVolder show you how to make your next event a huge success.
Contact Mark