PERPETUAL PIVOT: How the Best Leaders Adapt to Exponential Change
In this book you will find clear thinking and clear direction around managing change in our modern world of business, where nothing is the same as it used to be. Today, the foundation of our systems, our expectations and our communications are shifting non-stop. And they are happening at an exponential rate, faster than ever before, thereby adding an unsettling sense of urgency to our decision-making.
We all realize that daily business routines are being affected by international trade conflicts, health pandemics, political manoeuvring, technological advancements and all manner of opposing forces. Such big-picture impacts are mostly beyond our control, obviously, but there is much we can do to better manage ourselves at the personal level.
We can learn the secret and skill of perpetual pivot, for example, enabling us to not only keep pace but also to plan more effectively in a changing world. Inside, you will find answers and solutions to virtually every problem a leader encounters in their daily struggle to "manage change." Beyond that, I have also provided helpful insights regarding the human elements involved. You will find this deeper level of knowledge essential both for understanding and implementing change in your workplace, and for developing long-range plans that require human resources.
I have been a recognized specialist in this challenging field for well over 20 years and I am delighted to share some of what I have learned along the way. I am confident this book will help you better understand our 21st Century business phenomenon of exponential change and give you a much clearer vision of what lies ahead.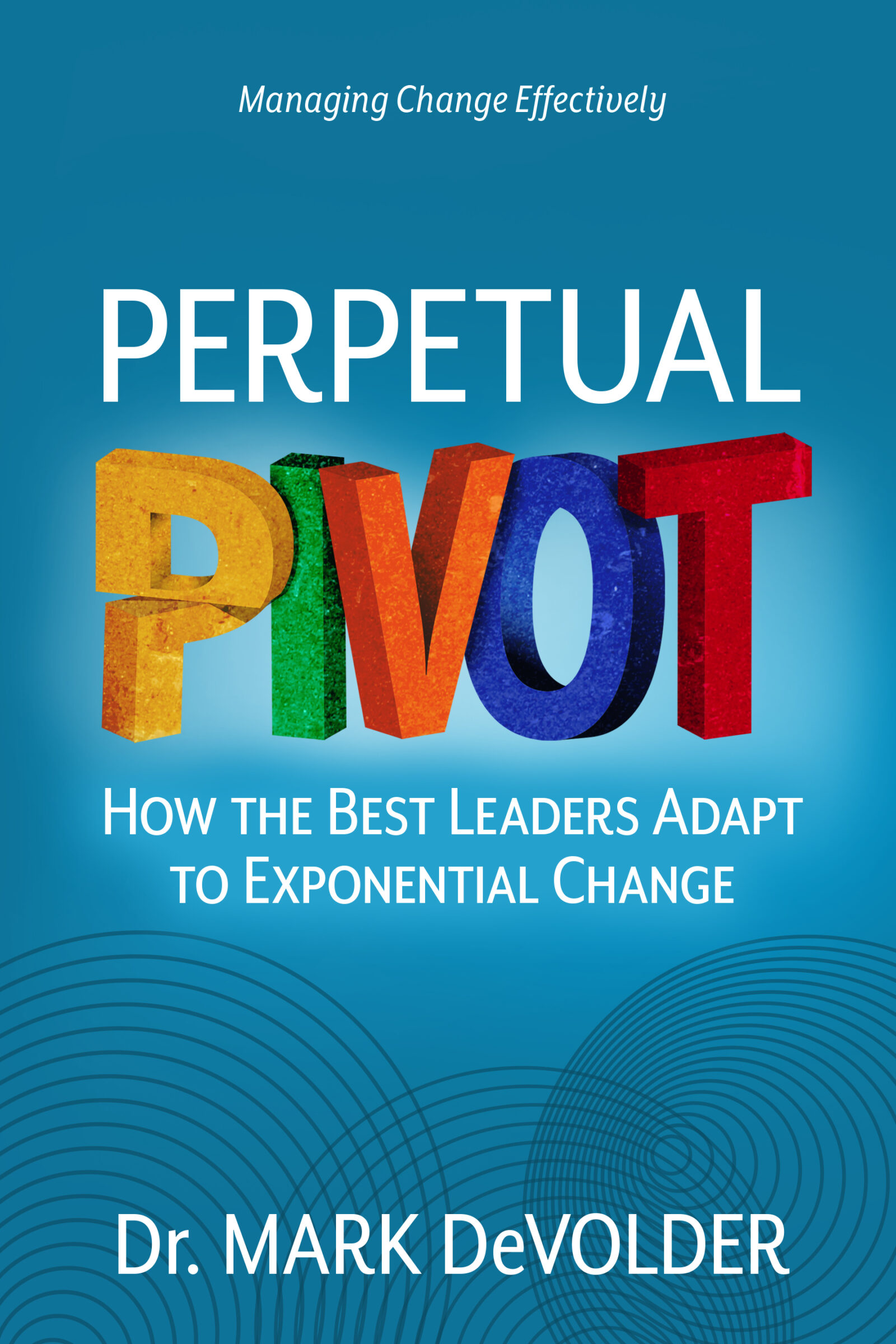 Testimony
Nearly a month after the conference, my colleagues are still talking about his presentations

California Dental Association

Book Dr. Mark DeVolder Today
Let Mark DeVolder show you how to make your next event a huge success.
Contact Mark