What if:
Every member of your team were highly engaged, fully committed…on fire?
Each person took the initiative to creatively solve tough problems and make the company better?
Your clients said "I wish I worked at a company like yours where everyone loves their job."?
Mark DeVolder's mission is to change the "What if's" into "Now you can!"
As an Employee Engagement Speaker and Specialist, Mark believes that every employee can become engaged. In fact, he believes they want to be engaged. "It's a deep need that we all have to do meaningful work, to improve ourselves, to be on team with people we like and to accomplish a goal that makes a difference," says Mark.
Mark was terrific! We are already actively using Mark's information around engagement to develop a new communication infrastructure and process for the Department.

Dr. Herbert Zeh, Chair of Surgery, UT Southwestern Medical Center
Unfortunately, the reality of employee engagement around the world is dismal. In the USA, for instance, only 18% of employees say that they are fully engaged. (Gallup 2018). The majority of employees just "show up" for work and count the hours until their shift is over. Some employees are even so miserable at work that they actively work against the company. Mark says, "People don't choose to be disengaged. Often, employees end up being disengaged because they don't get what they need."
Dr. DeVolder is on a mission to change that negative spiral. He helps organizations who are struggling with apathy or negativity in the work place, frustrated by silo-thinking and lack of teamwork, but long for innovative approaches to engagement.
Dr. DeVolder has been remarkable. Now, six months later, we are enjoying the benefits of a productive & respectful work environment.

Dr. Michael Henderson, Regional Director General, Transport Canada
Mark taps into the inherent desire people have for significance, meaning and self-improvement. In Mark's keynotes, he introduces a proven employee engagement model that focuses on four key pillars: clarity, competence, influence and appreciation. When there are higher levels of engagement in an organization, there will be positive behaviors associated with each pillar. Conversely, in organizations with lower engagement levels, employees and managers will report negative behaviors that tear down engagement.
Nearly a month after the conference my colleagues are still talking about his presentations.

Dr. Robert Stevenson, California Dental Association
When Mark speaks to leaders and managers, he focuses on the real key to increasing employee engagement: building better leaders. He shows leaders how to inspire top performance by becoming multipliers rather than diminishers of employees. Research shows that leaders who become multipliers get nearly twice as much capability from employees- 95% vs 48%. (Wiseman)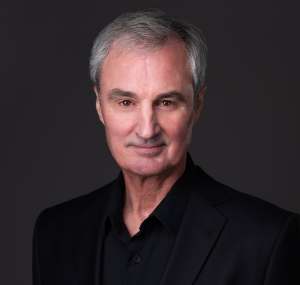 "I'd love to partner with you to build momentum that takes you and your team to a new level- to become unstoppable!" -Dr. Mark DeVolder
---
Book Dr. Mark DeVolder Today
Let Mark DeVolder show you how to make your next event a huge success.
Contact Mark